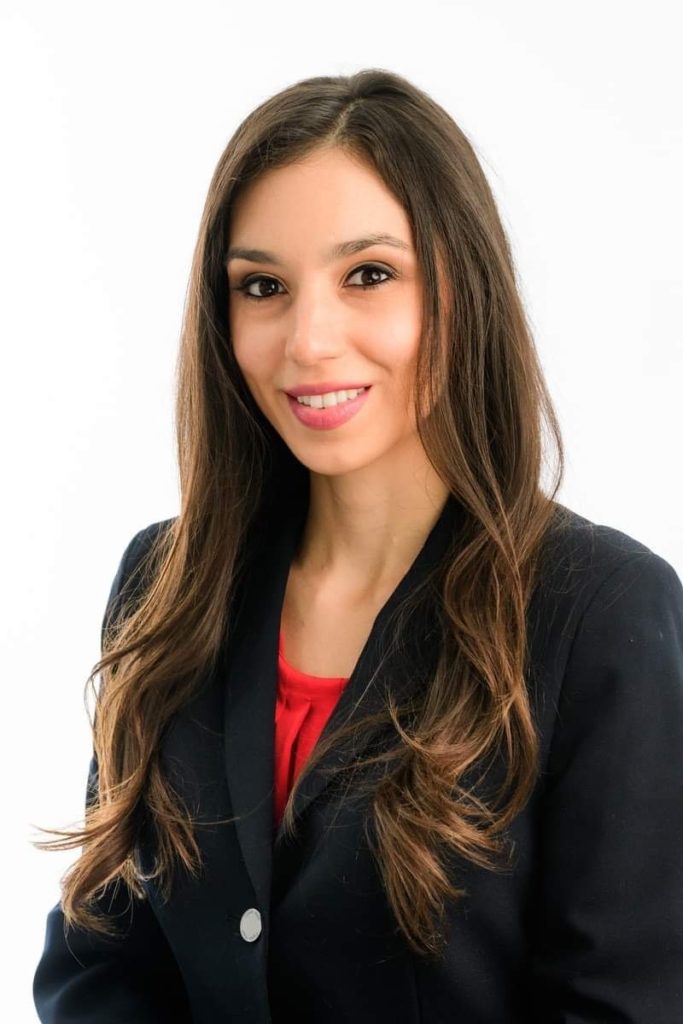 Melissa Alexis Rodriguez, Esq. represents individuals in employment discrimination, sexual harassment, retaliation, wrongful termination, wage and hour and overtime claims.  She represents clients in discrimination matters relating to disability, gender, pregnancy, sexual orientation, age, race and national origin.
Melissa represents clients in the New York State Division of Human Rights, New York City Commission on Human Rights, New York State Courts and Federal Courts.
Prior to joining the firm, Melissa worked for defense firms representing insurance companies. This experience gives her an advantage representing plaintiffs in litigation and negotiations by having first-hand knowledge of the defense team's point of view and strategy.
Melissa regularly takes cases on contingency fee agreements or fee arrangements.  Her goal is to help clients understand the legal process and keep clients apprised of their case status at all times.  Melissa is bilingual in English and Spanish.
Melissa is also a member of the New York State Bar Association where she serves as a coordinator of Continuing Legal Education programs for New York City and Westchester.
Berlingieri Law, PLLC – Small firm attention – Big firm capabilities
Providing Employment Law Solutions to Workplace Problems
Contact Information:
244 Fifth Avenue, Suite F276, New York, NY 10001
Phone: (347) 766-1728
Fax:  (914) 730-1044
Email: Melissa@nyctlaw.com
Bar Admissions:
New York State
United States District Court for the Eastern District of New York
United States District Court for the Southern District of New York
Education:
J.D.,  Pace University School of Law
B.A., Journalism – Seton Hall University
Professional Associations:
New York State Bar Association
Westchester County Bar Association
Client Reviews:
Excellent
I highly recommend Miss Rodriguez as I've had a very positive and professional experience. I needed help and I was at loss of what to do and I just googled Lawyers that deal with labor law. Miss Rodriguez Law firm came up and I just wanted to get informed on my situation and it was late on a week day . After conversing with Miss Rodriguez it was clear to me that I am making a right choice . I have called a few other firms but none of them were as personal and as interested in my situation and that gave me total confidence . In the beginning we mainly communicated via phone and email and that was very convenient for me as I live in NYC and I am a very busy individual. Miss Rodriguez kept me informed on every single development diligently without being pushy. She always understood and she was always attentive and she was always carefully listening and advising . At some appropriate point we have met in person had deeper conversations about my case and possible outcomes . Miss Rodriguez had prepared me accordingly. I have to say that Miss Rodriguez had been professional , compassionate , understanding and that she didn't waist any time . She was on the case immediately and constantly on it until it's closure . I am very impressed with a turnout of my case . I have never dealt with lawyers and I hope I never have to again but I am very pleased that I had a chance to work with the most professional and understanding Miss Rodriguez whom I would hire anytime . I definitely highly recommend Miss Rodriguez to deal with all of the Labor Law situations. Thank you.
Excellent Employment Law Attorney 
Melissa represented me in a wage settlement, in which my former employer would not pay me for owed wages. She was able to reach a deal where I was paid for all owed wages.
She is incredibly knowledgeable, persistent, and reasonable. You can expect the truth from her and she delivers results.
Hopefully, I don't have to ever go through this type of situation again; but if I do, I'd definitely hire Melissa.
Caring, calm, professional
Ms. Rodriguez LISTENED to my concerns, patiently explained legal details, while keeping me calm through a long process. I never felt alone or my case forgotten. It's a pleasure to recommend her.